Our oldest Great Dane, Dylan, just turned eight in January and our second, Cash, turned three in September.   When I first got Dylan, she came with me everywhere.  It was a necessity with her because at 8 weeks old, she was terrified of everything.  A scared, 8 week old dog isn't much of a problem but I knew if that wasn't addressed, a scared 100+ pound dog could be a serious problem and could even be dangerous to strangers.  It took exposing her to a lot of new things over and over again before she finally got over her general, all encompassing fear of everything.  To this day she still won't walk over grates in the sidewalk or up stairs that don't have risers though.  Crazy dog.
Because she came with me everywhere, this meant she was exposed to travelling and sleeping away from home early on while I was exposed to learning how to figure out which places would allow her to come along.  You'd think it'd be pretty easy but it actually gets ridiculously time consuming for a variety of reasons.
Does the Hotel accept pets?
First and foremost, simply figuring out if the hotel accepts pets can be difficult.  Generally it's not posted front and center on the hotel's website.  Sometimes it's listed in the footer.  Sometimes it's listed with amenities.  Sometimes it's with the hotel policies.  Sometimes it's not listed at all and you have to call to find out.  Sure, you could just call to begin with, but when you're trying to compare hotels it doesn't save time to call eight different hotels, get through their automated menu, then wait through the sales pitch after you reach an actual person to ask your questions.
Is There a Weight Limit?
Not everyone has to deal with this but when your dog hovers right around 100 lbs, you quickly realize that many hotels have weight limits.  I'm sure it has something to do with insurance but I've seen limits as low as 25 lbs for some hotels whereas others specifically say they have no weight limit.  Others don't mention a limit, like this hotel, which would lead one to believe they don't have one but the last thing you want is to book the hotel and arrive for check in only to find their weight limit of 75 lbs was listed on a page you must have missed.  If it's not listed on their website and you have a large dog that is often excluded from some hotels' pet policies, you're forced to call to find out for sure or risk your dog being turned away at check in.
How Many Pets Are Allowed?
This one is pretty much the same as above.  Some hotels specifically list this with their policies, others don't mention it at all.  Now that we have two dogs, we have to double check even if we know there is no weight limit, will they allow two?
Are Pets Allowed in All of the Rooms?
We've seen it many times where only specific rooms are designated as pet friendly.  This makes sense so the hotel can still offer rooms to people with severe pet allergies but again, this often times is not listed on the website.  When booking online, there sometimes is not a way to ensure you're booking a pet friendly room.
Is There an Extra Fee or Deposit When Bringing Pets?
There is nothing worse than thinking you've gotten a great deal on a hotel only to check in and find out there is an extra $50 pet fee.  Many times it is just a deposit you get back as long as the room isn't destroyed by your furry friend but other times it is a flat fee that is added to your room fee no matter how well behaved your pet is.  It'd be nice if every hotel was completely transparent online about what additional fees you'll be charged.  For the most part, I think they are but there are always those few bad eggs.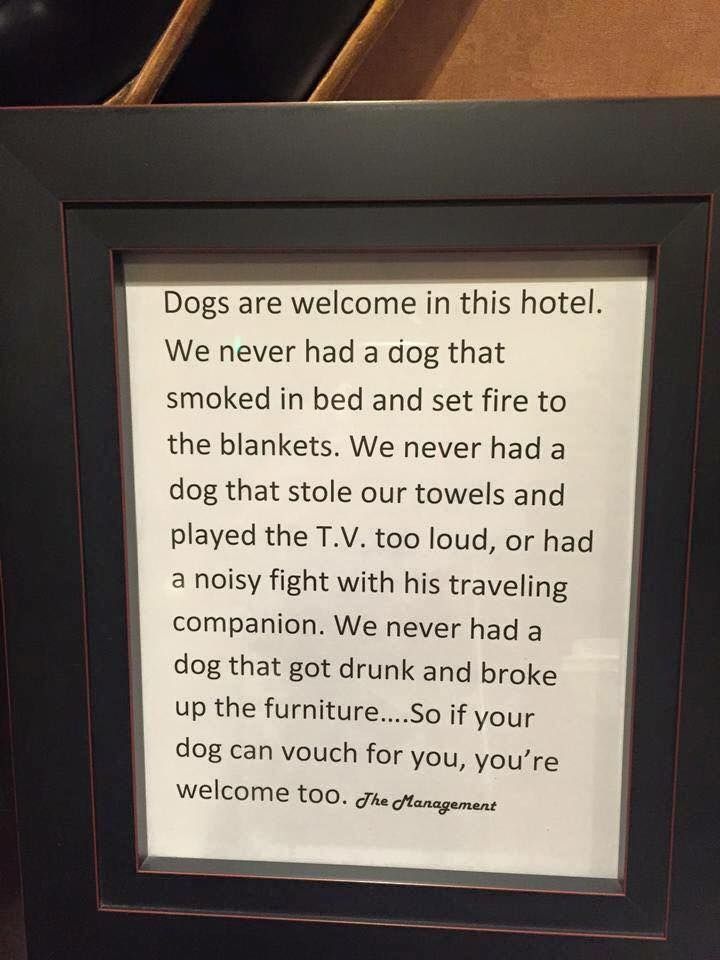 Does the Hotel Know You're Bringing a Pet?
Even if you manage to get all of the previous questions answered, you know they allow pets and there are no other restrictions, sometimes the online booking doesn't give you the option to let the hotel know you want to take advantage of their pet policy.  We ran into this issue once when we booked a hotel, but there was nowhere to note we were bringing a pet so we assumed you didn't need to since there were no restrictions.  When we arrived with Dylan I'm pretty sure the manager thought we were trying to sneak her in because he seemed very upset when he told us we hadn't paid the pet deposit.  We told him there wasn't an option online to pay it so we didn't realize there was one but we'd be glad to pay it now that we were checking in.  It was all fine in the end but it would have been much easier and less stressful on the manager if they had known the dog was coming ahead of time and had charged us properly from the beginning.
Is There an Easier Way?
I have just recently discovered that Yes! There IS an easier way!  A few weekends ago we were going to Chicago and wanted to bring the dogs with.  I've come across the website BringFido.com before but had never used it so I decided to give it a shot.  BEST.  THING.  EVER.  Not only do you know before you even start searching that every hotel listed for sure allows dogs, all of the other questions about weight limits, number of dogs, extra fees, etc. are all answered in a concise sentence or two located conspicuously on the very first page of a given hotel's info.
After having searched for dog friendly hotels without BringFido.com for years by searching for hotels in the area, clicking through each hotel's website individually to try to find their pet policy and then calling the hotel to get additional info that couldn't be gleaned from the website, using BringFido.com saved me at least an hour of research time.  AND it didn't charge an extra fee for using their site.  When I had found a hotel that looked good and met all of our needs, I then went to the hotel's website just to be sure that the room rates they were advertising on their own site were the same as what was advertised on BringFido.com and they were indeed the same.
Then, once I had selected the hotel and booked it, a confirmation email was sent to me saying BringFido.com would have their "Canine Concierge" make sure our room was pet friendly ahead of time so there wouldn't be any surprises at check in.   It also listed the hotel's pet policy in the confirmation email.  Both of these were such huge stress relievers to me because first, I knew for sure the hotel would be notified we were bringing pets.  Second, I had a confirmation email saying they did allow multiple dogs of any size so I knew we could stroll in there with both of our Danes without worrying there'd be some last minute confusion about not taking dogs that were THAT big.

We ended up staying at the Palomar Hotel in Chicago.  Super friendly, they were aware we were staying with dogs and even though the hotel is in the city which has little grass to speak of, they did have several patches of grass with a few evergreen trees and a doggie bag disposal basket on the East side of the hotel.  We didn't take advantage of it but I read they even have doggie beds and food and water bowls available on request if needed.
As far as the booking and checking in goes, this was by far the smoothest and least stressful experience I've ever had and it's all thanks to BringFido.com.  On top of that, they also have recommendations on their website for just about anything else you could need for your dog while travelling.  Restaurants, dog parks, hiking, campgrounds, pet stores and tons more.  Even veterinarian and pet sitters.  It was painfully cold the last time we went so we didn't get to try out any dog parks but you can be sure that the next time we travel with the dogs, I'll be trying out all of the other recommendations BringFido.com has to offer and I'll be sure to post how that goes.
I loved my experience with BringFido.com so much that I signed up to be one of their affiliates, so if you decide to book a hotel through them and you want to support The Speckled Door, be sure to use the code "SPECKLEDDOOR" in the gift code box when confirming your reservation.  I'll be sure to post about all of my future experiences with BringFido.com and keep everyone up to date with all things new and interesting.  I hope you decide to give them a try and I hope you find them as helpful as I did!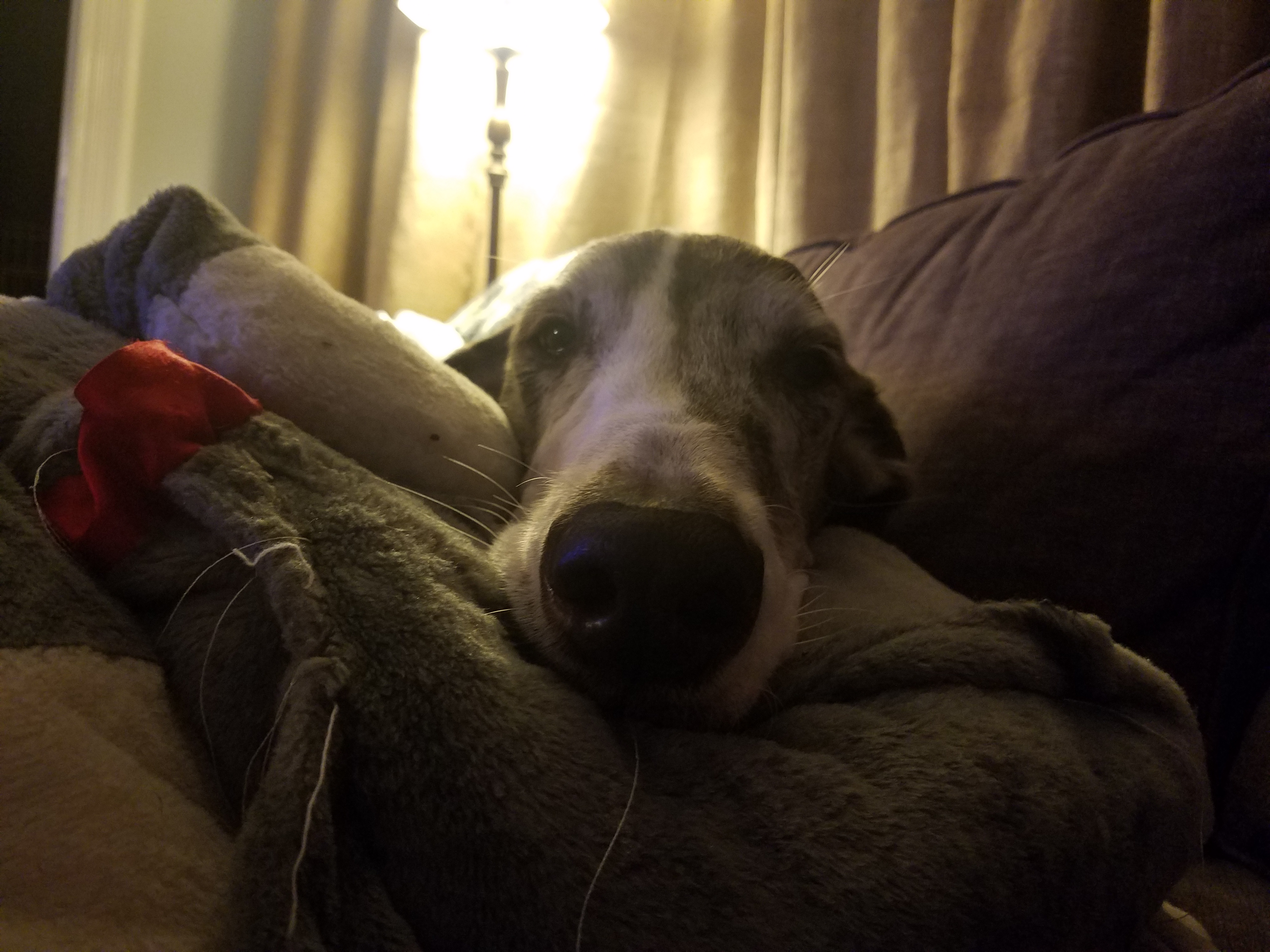 Do you have any dog + hotel horror stories?  What about anything you have found that has made your life easier when it comes to booking dog friendly hotels?  What is your favorite place to travel to with your furry friends?  Comment below!