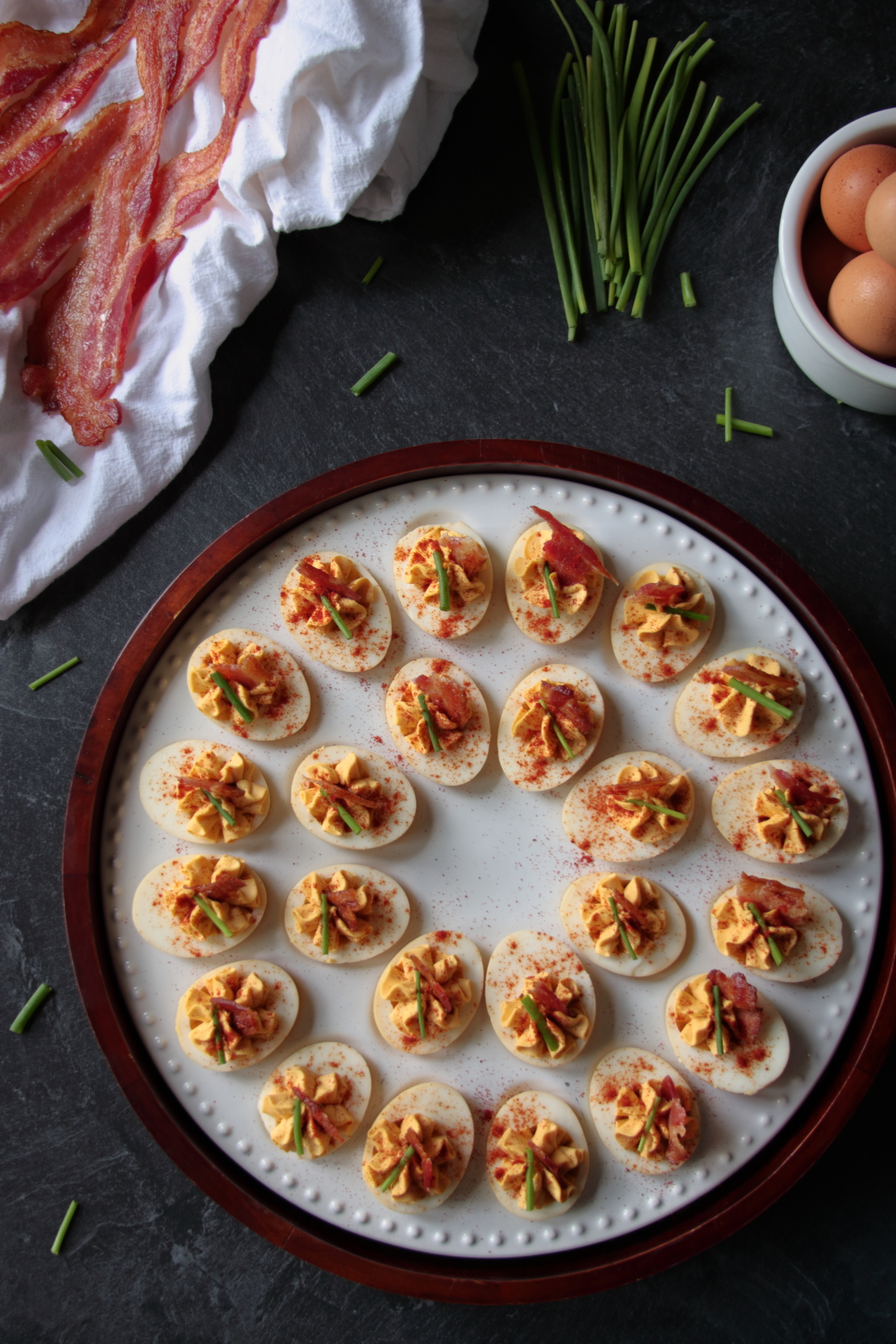 It's been a few weeks since I've posted but I hope to get caught up starting now!  We just got back from a trip to Austin, Texas.  So much fun, so much food, more on that whole trip later.  Right now, I want get this smoked deviled egg recipe out there, which I've been meaning to do for several weeks.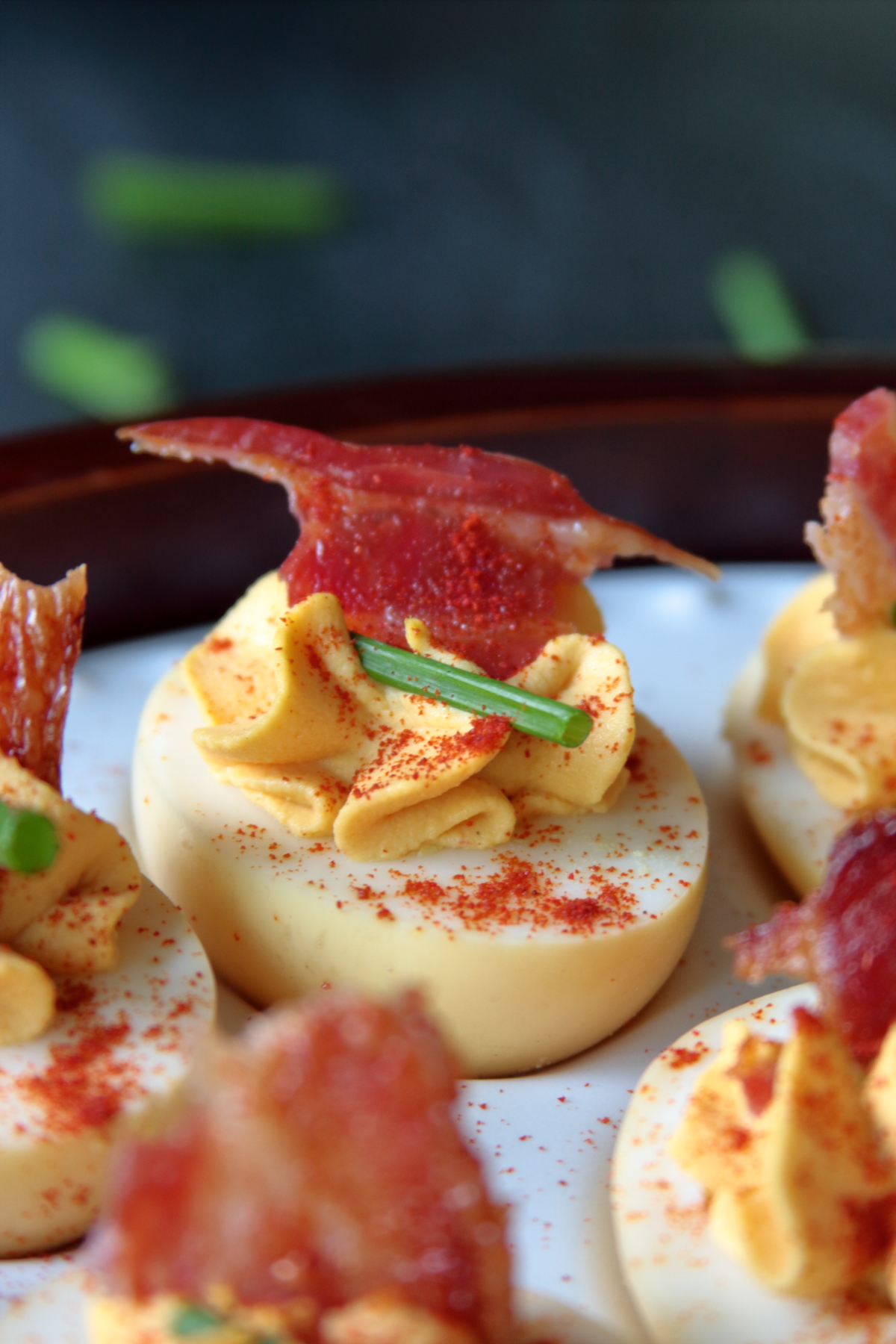 Right around Easter, we had a deviled egg competition at our home with some of our good friends.  Everyone brought some interesting variation, I printed up scorecards, taste-testing ensued, votes were cast, and a winner was named.  Wouldn't you know it, my husband's crazy smoked deviled egg recipe came in first!  Pretty much any time we have a food competition of any sort, he finds a way to smoke or grill his entry.  The last one was a brownie competition and yes, he smoked his brownies.
Granted, this was not a formal competition by any means but his eggs still won by an impressive amount.  Beyond winning that, we also made them the following weekend when my parents came to visit for dinner and they were a big hit then as well.  THEN my MIL heard about them and requested them for my BIL's graduation party a few weeks after that.  Chad, my husband, of course was thrilled to oblige and we made another two dozen for that gathering where they were again proclaimed the "winner" of all of the foods that were there.  😀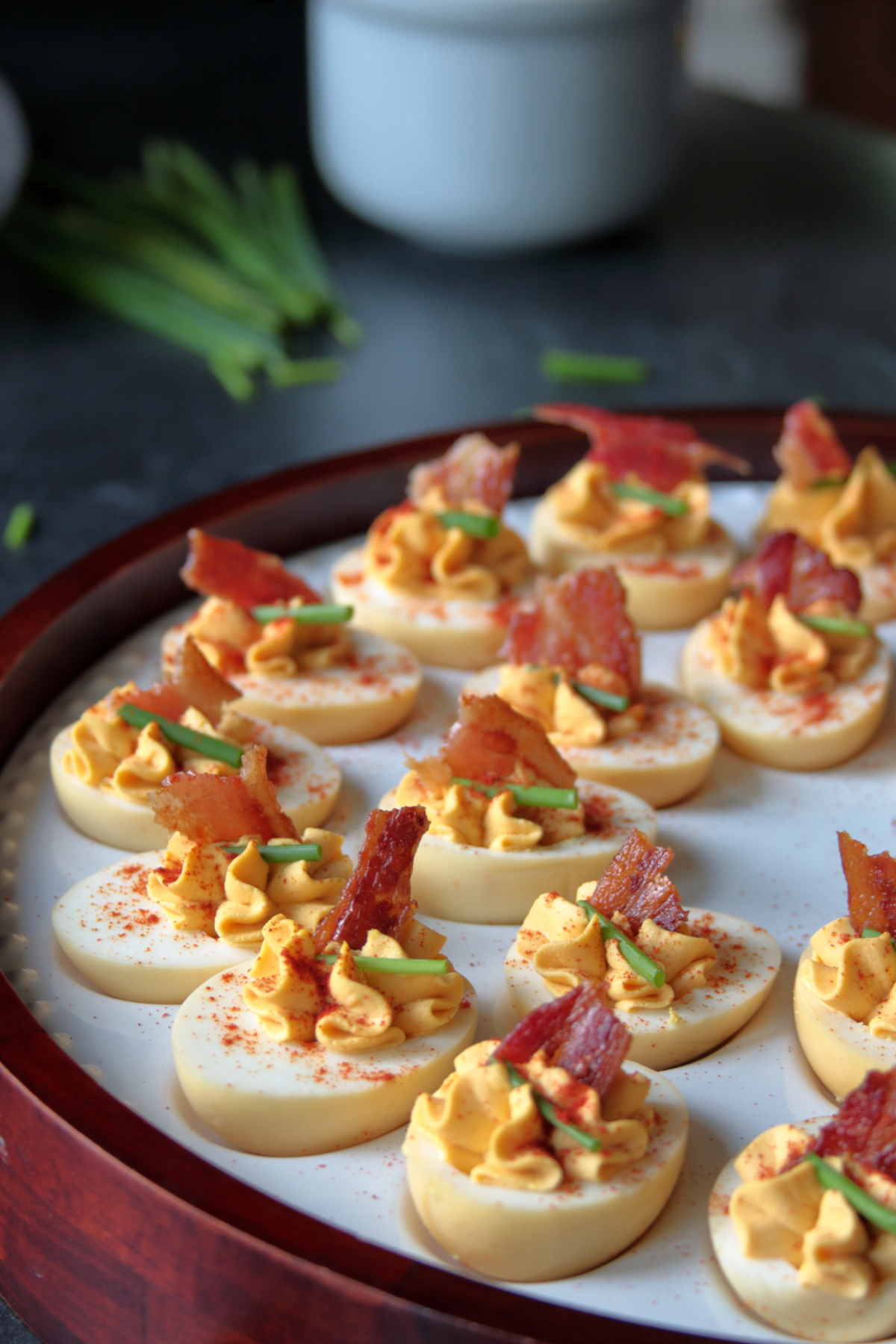 All that to say, we've tested these numerous times and every time they're loved by all.  They're delicious, pretty, and interesting enough to be the buzz of the dinner table.  Who would even think of trying to smoke an egg in a smoker anyway?  Chad, that's who.  ;P
The one thing I didn't think about until after we had made them 4 times was it probably would have been even better if we had sliced the eggs in half, removed the yolks and then cold smoked them instead of cold smoking them whole.  Cutting them in half and removing the yolks first would have done two things.  First, it would have made all sides of the egg that lovely smoked brown color, instead of just the outside, which I think would have looked even better.  Secondly, all of that extra smoked surface area would have made them taste just a bit smokier which I think would have been amazing.
We haven't actually tried making them this way yet, (after making them 4 times in about a month and eating the amount of deviled eggs we ate, we need a break from them in general) so the recipe below uses the method we have experience with.  You never know if the extra smokiness is going to be too smokey, or what else could go wrong so I didn't want to write the recipe that way if I hadn't actually tested it out yet.  If anyone does try smoking them after cutting them in half, I'd love to hear how they turn out!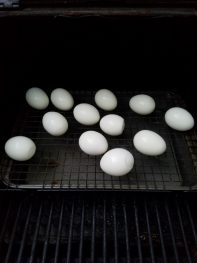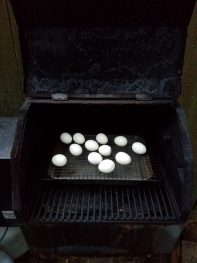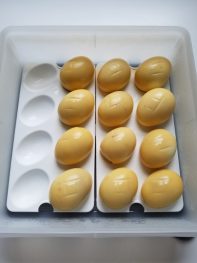 Hard boil* and cold smoke 12 eggs. See Recipe Notes section below for links to both. You could definitely make these deviled eggs without smoking them and they'd still be delicious, but cold smoking them takes them to a whole other level.

Peel eggs, cut in half lengthwise and add the yolks to the bowl of a mini food processor**. You can also just put them in a medium bowl and mash them with a fork but a food processor gets the filling much smoother.

Add mayonnaise, mustard, sriracha and Worcestershire to bowl and blend until smooth. If the mixture seems too dry or too think, you can add an extra tablespoon of mayonnaise at a time until you reach the desired consistency.

Spoon or pipe the filling into the egg whites. Tear the crispy bacon into small sections and press one into the top of each mound of filling. Garnish with chives and smoked paprika.
*This is the link to how I hard boil eggs.  Shells come off perfectly every time with that method.  This is the recipe my husband used to make the smoked deviled eggs the first time.  We don't recommend regular smoking with heat though.  Use the cold smoking variation to avoid rubbery egg whites.  My husband used his Smokin Brothers smoker and hickory pellets to smoke the eggs for two hours, or until he liked the color of them.
**This is the mini food processor I have and I love it.  I use it all the time.  You'd be surprised how many things it comes in handy for once you have one.  Grinding spices, chopping nuts, chopping veggies, blending any sort of paste, sauces or creams.  It's great.
Inspired by Food Republic's Burning Love: How To Make Smoked Deviled Eggs.
A few things I found helpful for this recipe: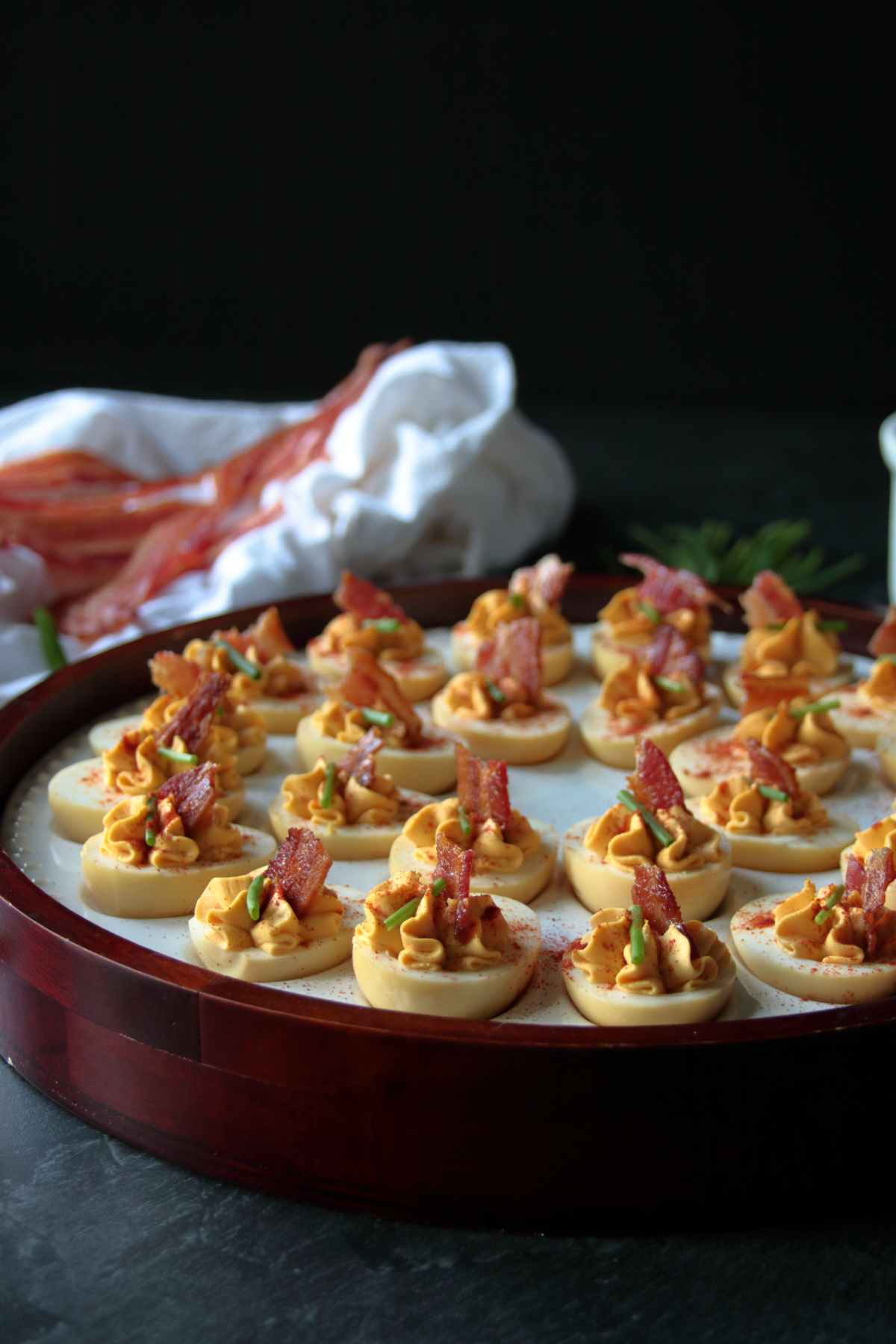 Have you ever tried smoking eggs?  What other unexpected foods have you cooked on a smoker grill?  What is your go-to deviled egg recipe?  Comment below!